About Us
Come Sri lanka and join a personality by name Frank who will show you this beautiful island to suit your budget with the lush freedom brought to this country on your vacation. Frank has a vision to take you to the splendor and tranquility of the once called and still is the pearl of the Indian Ocean.
Adventure on our Golden sandy beaches, explore our ocean bed for corals, wreck ships with scooper diving, snorkeling , wind surfing, whales and dolphin adventures around the island. Our ancient archeological history with Sigirya being the 8th wonder of the world, not to forget Anuradapura, Polonnaruwa and Dhambulla including the historic tooth relic temple of Kandy.
Moving to the lush, tea plantation and scenic beauty of the Hill country. "tea factories, waterfalls and botanical gardens."
Bird watchers and animal lovers can see them in their natural habitats in the national wild life parks, Moving to the gem mines of Rathnapura to see the magnificent cutting of uncut gems and gem mining with Blue Sapphire and a range of cut stones to choose from.
With spice gardens of all types of natural herbal medicines, a creation of nature brought to Sri lanka by the Dutch in the 18 century.
Once you have seen Franks website which illustrates detailed tours for you to select from, and the budget, you so desire, will be at your door step with Frank's Smooth, safe and efficient service to serve you in person at all times.
Meet Our Team
Frank Dissanayake
Founder of Franky Tours
Ranjith Weerasekera
Operations Manager
Rakitha Dissanayake
Marketing Manager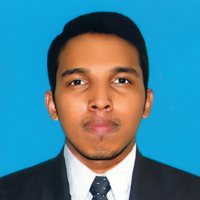 Shasthri Dissanayake
Finance Manager